All kittens were placed and are very loved.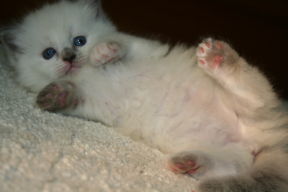 Hermione
Blue/Cream Colorpoint
RESERVED for Laine
Hermione eats everything and is sweet and bumbley. She is the darkest overall and possible lynx pattern. Hermione is outgoing and loves compainionship.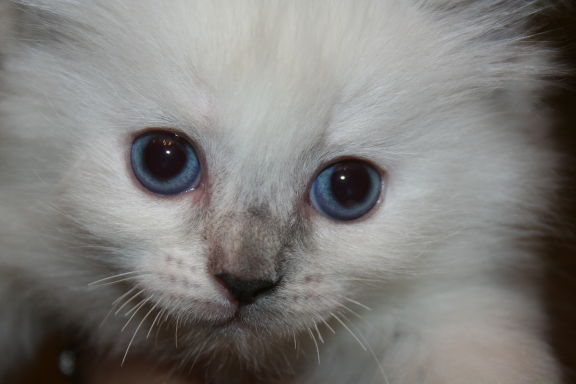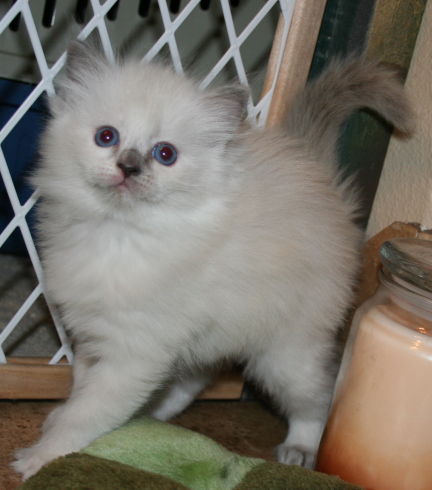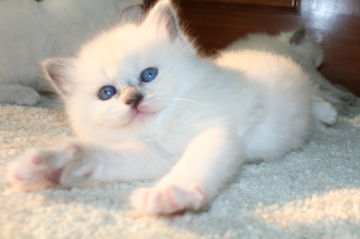 Ginny
Blue/Cream Mitted
Available
Ginny was one of last out of the box and has a cautious nature. Everyone loves her, she is gentle and docile, the most "Ragdoll" in nature. Ginny is very sweet and would make a terrific compainion for anyone, child or cat/kitten.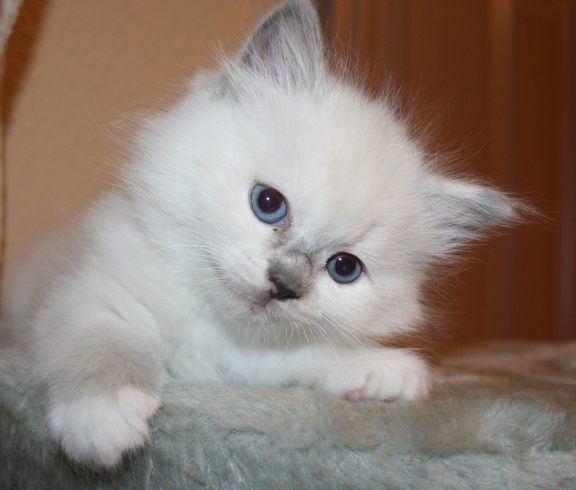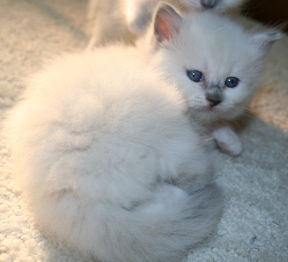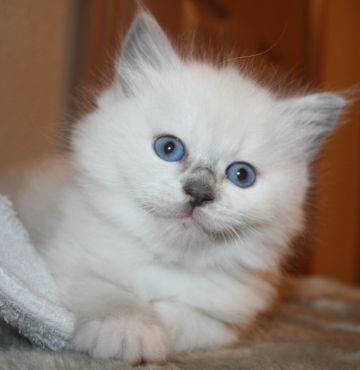 Luna
Blue/Cream Mitted
Available
Luna grabbed my attention from the start. She was deemed "Luna" before deciding on the Harry Potter Theme. She is the most unique visually and clamoring for affection. Luna is very outgoing and sassy.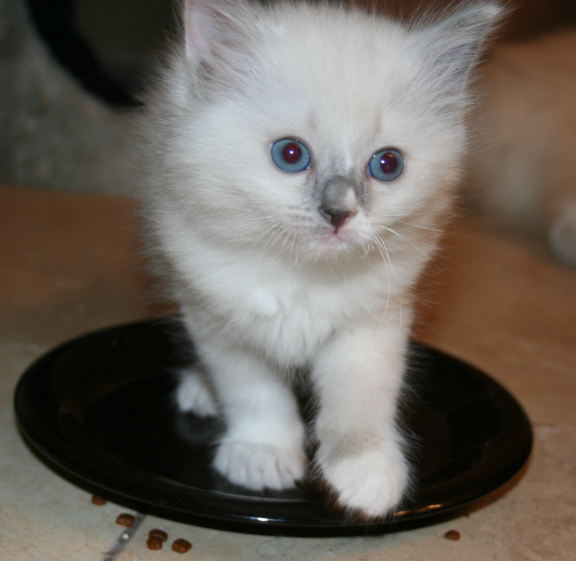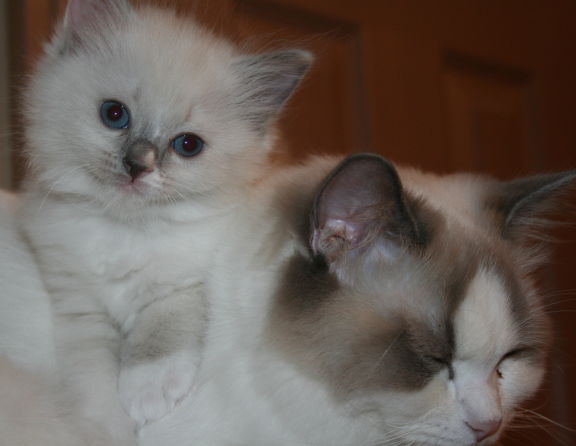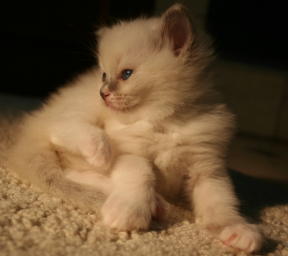 Harry
Cream Mitted or Colorpoint
RESERVED for Matt
Harry is one of the smaller and more reserved kittens, but vocal. His pattern has not become apparent and he could be a mitted, or colorpoint with lynx. More on Harry as it becomes apparent.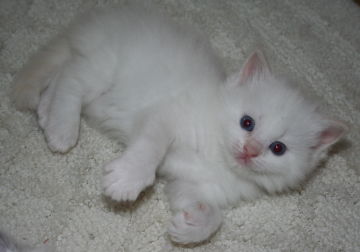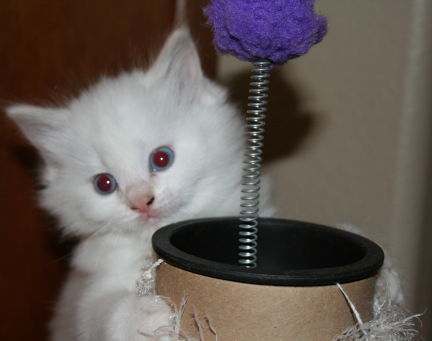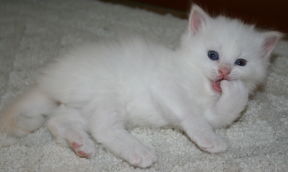 Fluer
a.k.a. "Paws of Flurry"
Blue/Cream Colorpoint
Fluer will be remaining with us for the time being
Fluer is adorable. She is the lightest of the litter, besides Harry and her ear patterns are symetric but unique. The ears are rimmed gray and filled cream. Most of her paws are gray, the last has both. Fluer is outgoing and one of the first to try new things, and she is fiesty. Her face is the most like Tiger Lily in shape. Fluer was the "runt" of the litter.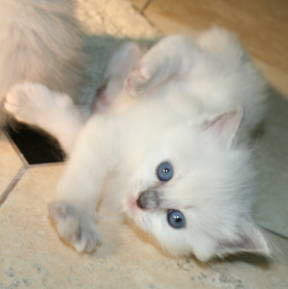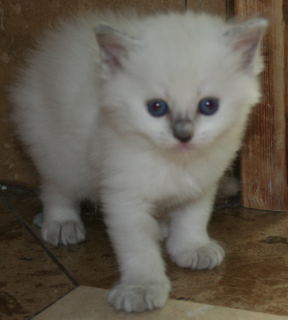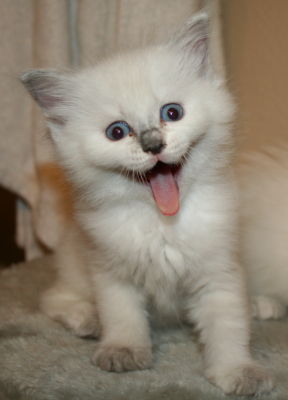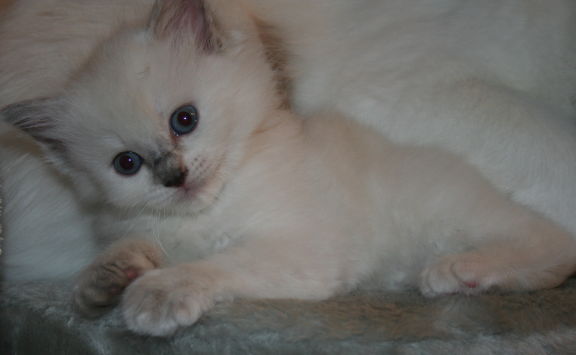 Tiger Lily (mom) and Coby (dad)
"Hermione"

BlueCream

Colorpoint

Female

"Ginny"

BlueCream

Mitted Female

"Luna"

BlueCream

Colorpoint

Female

Lynx?

"Fluer"

BlueCream

Colorpoint

Female